NoPrint.js Example - No Print, No Screenshot, No Copy & Paste, AutoBlur
This is an example page of NoPrint.js and it will show you the functions of noprint.js such as no print, no screenshot, no copy & paste and autoblur.
Want to check more details of NoPrint.js, please click here.
On this page you can see the NoPrint.js functions such as:
Disable Print
You can try the CTRL + P shortcut key and you will find it doesn't work. If you try to print the page by the browser menu or toolbar button, you would see a blank page in the print preview: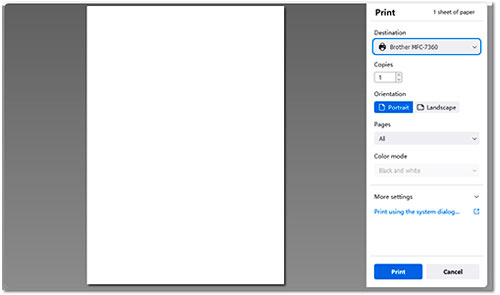 Disable Copy
You cannot select text, click the mouse right button, use the CTRL + S (Save web page) shortcut key or the copy and paste functions on this page.
Disable Screenshot
You cannot use the "PrintScreen" shortcut key to take a screenshot of this page.
AutoBlur
When you move your mouse cursor out of the web page area of the browser, the content would change to blur. You can move the cursor back and click, the content would change back.