How to Prevent People from Copying Text from a PDF File
Use PDF Anti-Copy
One of the biggest headaches with sharing documents is how to prevent people from copying text from a PDF file. Luckily, there's a simple solution in the form of PDF Anti-Copy. This tried and tested software safeguards PDF files against copying, editing, and converting to other formats.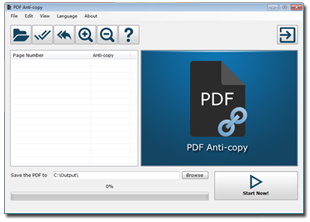 There's no question that PDF is the most popular and reliable method of sending documents. However, if not secured with PDF Anti-Copy, someone can easily copy the contents of your document. It's as simple as CTRL+C, CTRL+V.
If the file contains sensitive information, all the details will be passed from one person to another. That includes all your original research data, personal information, and what have you.
So even if you're not overly concerned about people plagiarizing your work, you may be worried about your personal information getting in the wrong hands. PDF Anti-Copy solves all these problems.
Designed with a simple layout, this Windows software adds an extra layer of encryption to your PDF files. It disables copying, editing and processing of your document while retaining all the information and formatting. In other words, your final document will appear exactly as the original. The only difference is that readers won't be able to alter it, print it or use programs like Word processors to convert it and then copy its contents.
You can use this application to safeguard the entire document or just a few pages that contain sensitive information. The latter option can be very handy if you want someone to able to copy a few things from your document.
Using PDF Anti-Copy to Prevent People from Copying Text from a PDF File


Step 1. Download and install PDF Anti-Copy on your PC. You can get the installer on this page. It's a lightweight Windows software that works on all versions of Windows from XP all through Windows 11.

Step 2. Open PDF document. Once installation is complete, run PDF Anti-Copy. It has an intuitive and simple-to-use interface.

Click on the folder icon to open Windows Explorer. Browse your PC to the folder where the PDF file is located and then click "Open".

Alternatively, you can go to File>Open and browse your PC. Or you can simply drag the PDF document and drop it on the PDF Anti-Copy interface.

Step 3. Choose the pages to protect. PDF Anti-Copy lets you choose whether to protect the entire document or a few pages in the document.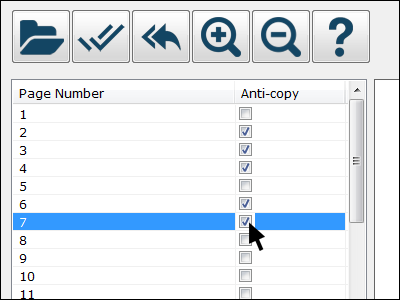 If you only want to protect a few pages, put a check mark against the pages that need safeguarding. The best practice here is to make sure that all the pages that contain sensitive information are protected. The rest of the document can remain as it is.

Step 4. Choose output folder. There's an icon labelled "Browse" that allows you to choose where (in your PC) you want the protected PDF to be saved.

You can set the output folder to be pretty much any folder, including the one where the original document is located. If you feel that might cause some confusion, by all means pick a different folder so that you easily distinguish protected PDF files from unprotected ones.

Step 5. Start Protection. Click the "Start Now" button to start protecting your PDF file.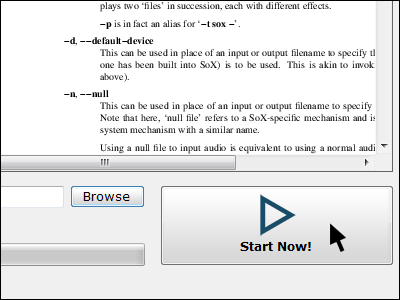 PDF Anti-Copy will initiate the safeguarding process and keep you up to speed using a progress bar. And that's how to prevent people from copying text from a PDF file. The entire process should only take a few minutes.

Those few minutes could make all the difference between the safety of your information and it landing on the wrong hands. It's a small price to pay really because PDF Anti-Copy does most of the work.

It's important to mention that the rule of thumb (with regards to PDF files) is to only share sensitive documents with the people you trust. This is applicable in all cases but more so if the document has your personal information like name, address, contacts, payment details and so on.

In today's highly tech world, it only takes one click for all that information to fall in the wrong hands. But if you absolutely have to send the document to recipients who you don't entirely trust, be sure to protect it with PDF Anti-Copy first.



Download PDF Anti-Copy V2 (14 MB - Installer/EXE)
Portable Version (25 MB - ZIP)
OS: Win 10 / Win 8 / Win 7 / Vista / XP (64/32 bit) or Latest





Other useful Business and PDF Tools:
PDF Password Remover
PDF Text Replacer
PDF Eraser
PDF Compressor
Excel Merger