How to Protect PDF from Copying? [Resolved]
Use PDF Anti-Copy Software to Protect your PDFs
PDF files are known to be secure for transferring data without being worried about Information theft. However, PDF files without added protection are also prone to impermissible alteration. It is a fact that information theft has become a serious concern for most users. Conventional password protection has loopholes and doesn't protect the PDF files completely.


Types of Encryption for a PDF Document


Password encryption is the most commonly used type of protection for a PDF document. Adobe allows its users to add password encryptions on the sensitive documents. There are two types of password encryptions available for a PDF file by Adobe.


The password to Access the Document


Password applied to restrict unauthorized access of a document is called a user password. The user password only gives access to the authorized users with the correct password to view the PDF document.


Permission Password


A permission password is set on the document to disable certain features in the document. By enabling the permission password copy, editing and printing of a document can be restricted. By doing so, only authorized persons can make changes in the password-protected document.


Drawbacks of Password Protection of a PDF Document


Password protection is not the best way to protect a highly sensitive document. It has the following disadvantages.

- First of all, setting up a strong password is not an easy task, and weak passwords can be guessed quickly.

- Password crackers are proved successful in guessing the lame passwords.

- Whatever you do to stop password theft: it is almost impossible to eliminate the scope of password sharing.

- If a document is allowed to be used offline, there is not a slight chance of knowing the number of people having access to your document.

- Products such as Elcomsoft are designed to target password encryptions by altering programming environments. Products like these break Adobe protected passcodes. Within a few seconds, access to the unfortunate document is provided to the unauthorized user.


Introduction to PDF Anti-Copy


PDF Anti-Copy is a software that is specifically designed to disable copying and editing in a PDF file. It secures the protected parts of a PDF file without messing up with the original formatting and layout. The whole document gets reprocessed by PDF Anti-Copy, and a robust algorithm adds extra encryption. PDF files secured with PDF Anti-Copy can be viewed and shared as regular files, but they could not be altered.


| | |
| --- | --- |
| Normal PDF File | PDF File Processed by PDF Anti-Copy |
| | |
| (in PDF Viewer) PDF text can be selected and copied | (in PDF Viewer) PDF text can NOT be selected and copied |
| | |
| | |
Best Features of PDF Anti-Copy


The internet is witnessing a flood of document protection softwares. These protection programs and apps mostly work by adding password encryptions to the documents. Password encryptions are old school security measures. They can be shuttered easily by using online password crackers. The best thing about PDF Anti-Copy is that it does not work on the principle of password encryption. It adds security to the documents through reprocessing algorithms. These latest security algorithms update regularly and give real tight time to unauthorized users. Let's see what are the unique features of PDF Anti-Copy Premium protection software.

- 100% copy protection

- No password encryption

- Prevents export to MS Word and other document formats

- Restricts the printing of the protected document

- Retains original layout and formatting

- Quick download; 14 MB downloading size

- Advertisement junk-free


Who can Use PDF Anti-Copy?


PDF Anti-Copy is a premium tool that helps you fight against plagiarism and copyright infringement. People such as writers, publishers, lawyers, researchers, and so on, can ensure the security of their precious work by adding PDF Anti-Copy protection to their work.


PDF Anti-Copy Protection Guide for PDF Files


PDF Anti-Copy is a highly user-friendly program that can be used to protect a single or bulk file easily. The following simple steps can be used to reprocess a document through PDF Anti-Copy.

1 - Open the PDF document you wish to protect on your computer.

2 - Select the range of pages in the document you want to protect from alteration. You can choose the whole document or specific pages for protection. Along with the texts, you can also select graphics in your file for security.

3 - Select the folder named Output in your computer and press the Start button to kickstart the reprocessing process. Reprocessing of the document usually takes less than a minute.

4 - On finishing reprocessing of the document, the editing options will not work on the Anticopy protected PDF file.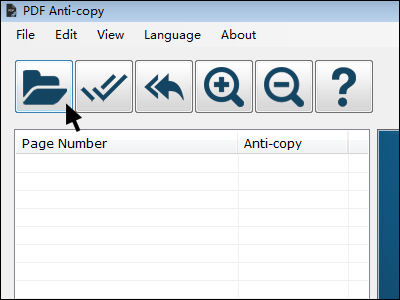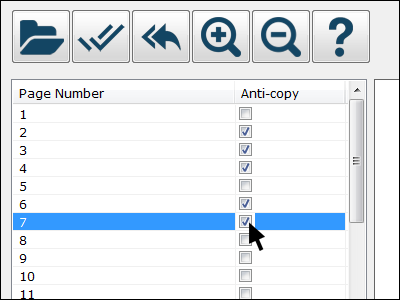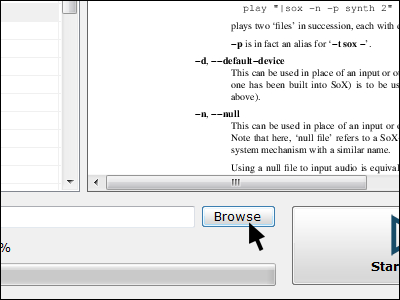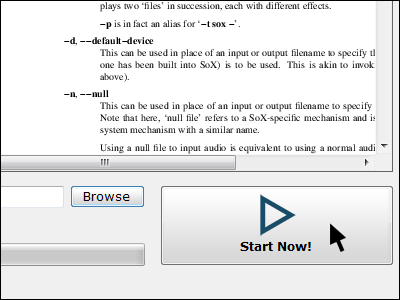 Your protected document is ready to be shared publically. However, plagiarists try their best to steal data. It is advised to limit the sharing of the document with large groups of people.


Final Word


The internet has thousands of tools to protect and breach the security of your documents. It is the best choice to use up-to-date tools and practices to prevent security breaches of your documents. PDF Anti-Copy is the premium tool for PDF protection that works on the latest security measures.