How to resolve the Letter l Font Bold Issue
Some users emailed us about the letter l/L looks like in bold font in the protected PDF infrequently.
We have done a lot of research and it comes out that the
bold L/l in PDF
is a well-known issue in some PDF viewers/libs (include Adobe Acrobat PDF Reader) for years.
It is a PDF Viewer bug for sure
.
Basically this is a font drawing bug and very common appears on screen readers - if you print the file on paper, it will probably come out fine. That's because of higher resolution, printers usually have 300-600 DPI, but screens are about 100 DPI only, except Retina and other hi-dpi displays. You can zoom in (or out) the PDF page in the PDF viewer and you will see the text would be normal:


If you're using Acrobat Reader, you can try to turn off the "enhance thin lines" option. That can be helped by making a simple change in the Adobe Acrobat Settings and Preferences.  1. From the
Edit
menu item on main toolbar, choose
Preferences
2. From the pop up window,
Categories
choose
Page Display
3.Under section
Rendering
, uncheck the item
Enhance thin lines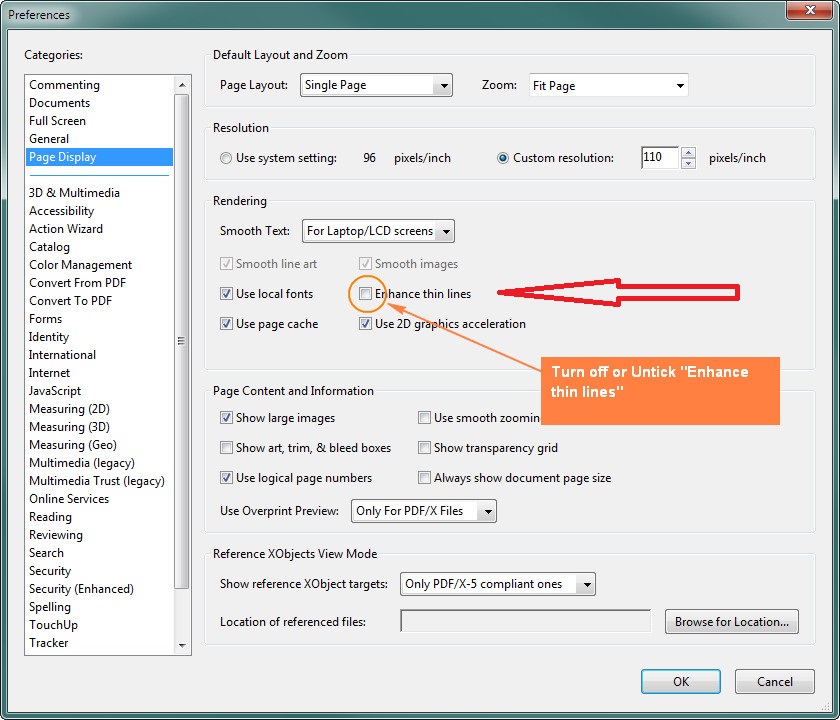 The option might be there in some versions: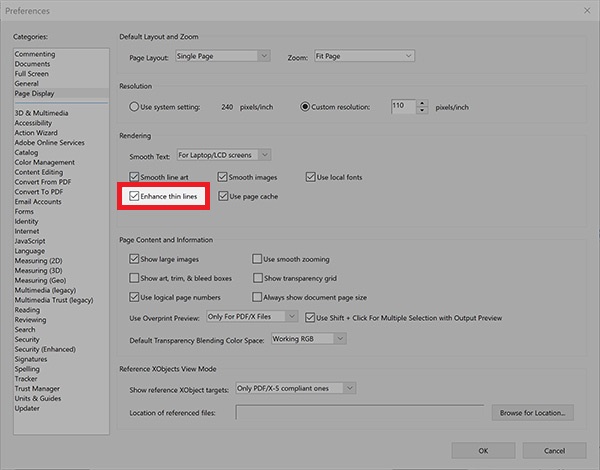 Changing the font might help, too. If you have the original file which created the PDF by, you can change to Arial or Verdana.

Download PDF Anti-Copy V2 (14 MB - Installer/EXE)
Portable Version (25 MB - ZIP)
OS: Win 10 / Win 8 / Win 7 / Vista / XP (64/32 bit) or Latest